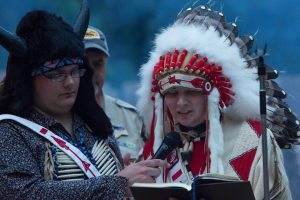 Recipient / Translation of Indian Name / * – deceased
Note: Awards will be distributed at 2020 Spring Ordeal/Fellowship May 21st-23rd.
2020
Austin Silvers/ Humble Dedicated Servant
Aidan Koschnitzki/ Strong Prepared Leader
Joshua Kirchner/ Happy Helpful Dedicated Warrior
Chase Kuhlman/ One Who Carries The Torch
Zachary Pynne/ Joyful Guide Who Is Prepared
John Boseman/ Quiet Messenger
Tim Silvers/ He Who Has Good Spirit
Josh Ammons/ Bearded Collector Of Whippoorwills 
Mike Ingram/ Valuable Teacher Of Eagles
9/20/19
Stewart Crandall/ Humble Worker Serving God
Delaney Smith/ Loyal Brothre with Mighty Heart
Scott Crandall/ Leader from the shadows
Chris Ammons/ Youthful Collector of Whippoorwills
9/29/18
Kris Gilmer/ Patient Cheerful Friend
Lawrence Coleman/ Diligent Servant
Robert Trebilcock/ Faithfull Advisor
Scott Clark/ Encouraging Storyteller
11/18/17
Arthur Louis Brock/ Excited Guard
James Robert Clark Jr./ Commited Hard Worker
Nolan James Worthy/ Trusted Eagle
Sandra Rice/ Quiet Servant
Michael Kujath/ Happy one Who Does Good
Gary L. Dean/ Devoted Friendly Servant
Stephen H. Broadwater, Sr./ Woodworking Groundhog Advisor
7/12/17 
Dylan Wilcox/ Knowledgeable Creator (unable to attend planned Induction in 2017)
9/17/16
Ben Rosenberger/ Encouraging Servant of the Lord
David Romba/ Knowledgeable Guide of the Wolves
Jake Rice/ Spirited Leader of our Tradition
Justin Kujath/ Medicine Man who Seeks to Serve
Ed Patton/ Wise Leader of Eagles
Cindy Carter/ Selfless Friend of Heritage
Sean Dobbins/ Collector of Memories
George Sweet/ He Who Builds to Lofty Heights
7/20/16
*Ben Howard/ Sleepy Dancer
Ben Howard, a youth member of the lodge, was chosen as a Vigil Honor Candidate at the 2016 Vigil Honor Nominating Committee meeting prior to his unexpected death a month later. At the Lodge Vigil Honor Callout on July 20 after the other candidates had been called out, the Vigil Chief of the Fire presented a unique Vigil Honor sash made in his honor to the Howard family. The sash was embroidered on both sides – one with his name, the other with his chosen Indian name.
9/19/15
Michael Ward/ Friendly Companion
Jakob Helderman/ Spirited Servant
Luke Howell/ Funny One
Tucker Shealy/ Fast-Talking Worker
Phillip Kilgore/ Valuable Counselor
Richard Turner/ Humble Servant
Bill Mulligan/ Reliable Teacher
Tom Moran/ Quiet Builder
9/20/14
David Bush / Maker of Whippoorwills
Daniel Howard / Quiet Humble Leader
John Flint / Determined Ceremony Chief
Zachary Kelly / Diligent Guide
Mike Butler/ Diligent Head Chief
Fred Hyslop Jr. / Thoughtful Counselor
James Holscher / Determined Hard Worker
David Andrews Jr. / Trusted Lifesaver
9/21/13
Matthew Watson / Guard Who Leads Quietly
James Stokes / Big Willing Leader
Drew Davis / Quiet Committed Leader
David Hollar / Humble Servant of Youth
3/16/2013
Trey Moran / Cheerful Cook (unable to attend initial Induction in 2012)
9/29/12
Dr. James Blake / Guardian of Knowledge
Patrick Buchanan / Witty Musician
Macon McLean / Deep Thinker
9/24/11
David Buchanan / Accomplished Leader
Paul Vance Cason III / Strong Hearted Friend
Austin Couch / Atheletic One Who Does Good Work
Ronald Fisher / High-Flying Spirit
Trent Gillingham / Red Headed Wilderness Physician
Katherine Hollifield / Hard-Working Giver of Hospitality
Kyle Stevens / Humble Dancer of Tradition
David White / Outgoing Supporter of Youth
9/25/10
Josh Ambrose / Builder of Fires in the Wilderness
Philip Calabro / Showman who Creates with his Hands
Jim Culwell / Determined Encouraging Father
Johnny Culwell / Calm Minded Singer
Tracy Davis / Caring Mother in Brotherhood
Chad Duggins / Detailed Adviser
Bill Dukes / Physician with a Big Heart
DJ Higginbotham / Enthusiastic Dancer
Dan Newsome / Wise Advisor of the Shows
Nate Newsome / One who leads into Shallow Water
James Loveless / Bearded Counselor of the Mind
Tyler White / Teacher Who Dances Quietly
11/21/09
Brian Almond / He who Speaks by the Drum
Glenn Davis / Committed Cheerful Adviser
10/04/08
Tucker Allendorf / Night Traveler Bringing Happiness
Adam Harbert / Servant Leader of Youth
Marshall Gagne / Cheerful Leader of the Drum
Josh Bouldin / Frequent Travelling Wise Adviser
Darrell Green / Adviser Who Serves Cheerfully
Scott Kilgore / Committed Leader of Youth
10/07/07
Nick Basinger / Concerned Paddler
Paul Best / Patient Teacher
Eric Buchanan / Happy Quiet Man
Jim Guirl / He Who Exerts Himself Joyfully
Joshua Hipps / Quiet Determined Chief
Pat Long / Creative Servant of the Lord
Brandon Miller / Loyal Leader Who is Firm
Stephen Moorehead / Encouraging Healer
Garrett Riddle / Willing One Who is Outgoing
Terry Rogers / Enlightened Builder
Jason Smith / Cheerfully Spirited One
Bob Spickard / Humble Friend
Tim Poole / Cheerful Servant of Youth
10/08/06
Dennis Barnes / Loyal Helper
Matthews Barnes / Leader Who Paddles
Will Martin Jr. / Spiritual Adviser
Will Martin III / Quiet Leader Who Does Good Work
Mark Richie / Adventurous Singer
Jonathan Runge / Friendly Adviser
10/09/2005
Shaun Armistead / Adventurous Dancer
Greg Bajan / Ceremonial Dancer
Jay Best / Meticulous Father
Russell Buchanan / Teacher of Handiwork
Adam Fenton / Leader of Spirit
Keith Sperry / Worker of Faith
Zach Stancel / Joyful Cook
Jim Tenney / Prepared Ceremonialist
10/10/2004
Andrew Cousins / Dedicated Servant
TJ Best / Dependable Friend
Mike Cousins / Father of Eagles
Charlie Warlick / Faithful Example
10/ 12/2003
Ryan Bajan / Loyal Leader Who Dances
Hamilton Barnes / Friendly Talker
Matthew Cousins / Strong Quiet Leader
Andrew Roling / Younger One Who Does Good Work
Russell Hedden / Studious Leader
Russell Parker / Quiet Worker
Virginia Matthews / Nurturing Dancer
Jim Hulls / Dedicated Servant
Richard Koontz / Builder of Spirit
Jeremy Baker / Worthy Warrior
10/13/2002
Dan Atkinson / Joyful Leader
Bob Cooper / One Who Aids the Spirit
Matthew Hedden / Quiet Devoted Leader
Robbie Hill / Loyal Servant of Youth
Karl Nolte / Creative Builder
Barratt Park / Happy Leader
Jeff Pekarek / Strong Dancer Who Serves Others
Ben Pochardt / Willing Servant
Justin Rakey / Cheerful Servant
Vic Shelburne / Loyal Servant
10/07/2001
Phillip Johnson / Joyful Worker
Heath Ramey / Determined Leader
Russell Smart / Valuable Accomplished Leader
Peter Villano / Spiritual Dancer
Gene Wilson / To Create With The Mind
03/25/2001
Pat Curry / Accomplished Head Chief
10/08/2000
Aaron Barefield / Quiet Loyal Worker
Larry Kennedy / One Who Takes Part In Good Work
Chris Maxey / One Who Gives Back to the Order
*Roger Visage / Good Willing Worker
Matt Wade / Reliable One
10/04/1999
Ed Fenton / Fast Talker
Michael Kirby / Quiet Leader
Johnny Ray Smith / Loyal Worker
John Michael Thompson / Humble Leader
10/04/1998
Dewey Barefield / Reliable One
Gary Greer / One Who Does Great Wonders
Travis Greer / He Who Does Good For Others
Jeremy Hayes / Willing One
10/05/1997
William Couch / Kind Hearted
Jeremy Crisp / Servant of Faith
Jimmie Green / Honorable Cook
Charlie King / Sparkling Leader
Neil Pittman / Teacher of Spirit
Randy Rouse / He Who Gives of Himself Willingly
10/09/1996
Rhett Baker / Determined Climber
Gage Smith / One With Good Spirit
Danny Cooper / Useful Leader
Tommy Smith / One Who Encourages
Vicki Smith / One Who Sacrifices
Jimmy Maxey / Friendly One
10/08/1995
Chris Alex / Cheerful Thinker
Michael Ammons / Determined Leader
Jim Feusse / Servant of the Lord
Donnie McEntyre / Valuable One
Nick Schnauffer / Trusted Brother
Stephen Sherriff / Bear
Kurt Yusi / He Who is Prepared
10/02/1994
Chris Constant / Marksman
Marshall Farmer / Strong One
Trey Garland / Cheerful Cook
*Don Goerke / Elder Teacher
*Tom Miller / Prepared Leader
Ben Muldrow / Accomplished Dancer
07/28/1994
Ryan Sanford / Energetic Laborer
Jody Ray Smith / He Who Makes Others Happy
10/03/1993
*Bob Barmore / Builder
Bobby Byers / Servant of the Lord
Russell Cann / Fixed In Purpose
Tim Cooper / He Who Gives Of Himself To Others
Michael Gasper / He Who Goes Swiftly
Seth Patterson / Patient Worker
*Bud Pendergrass / One Who Does Good For Others
Chip Stockman / Thoughtful One
10/04/1992
Matt Kubler / Humble Friend
Jeremy Stone / To Be Determined
10/06/1991
Eric Blore / One Who Creates With Hands
Bob Brown / Firm Believer
Danny Cassell / Mighty and Powerful One
*Harry Heinzer / Accomplished Elder
Chuck Young / One Who Can Be Trusted
*Wayne Young / One Who Treats Others Generously
10/14/1990
David Cassell / Forceful One
J.W. Cassell / One Who Instructs
Andy Chamblee / Fast Runner
DeWayne Cox / Gentle One
Charles Moehlenbrock / Determined Dancer
Chris Muldrow / He Who Serves Willingly
10/08/1989
Robby Brady / Quiet Worker
Tim Keaton / Joyful One
Lee McAbee / Diligent One
Todd Shealy / Earnest One
Pete Thibodeau / Thinker
John Thompson / Concerned, He Who is Concerned
10/16/1988
Richard Moore / Bear
Trey Skardon / Good, He Who Does Good For Others
Jimmy Stepp / Worker, Hard Worker
10/18/1987
David Abercrombie/ Helper
Roy Baker/ Worthy One
John Ireland/ Hard Worker
Hamp Johnson/ Brother
Greg Moore/ Helpful One
Michael Thompson/ Reliable One
Frankie Welborn/ Leader
10/06/1986
No Awards Given
10/20/1985
Pat Cromer/ Hard Worker
Pat Lollis/ One Who Creates With Mind
Reed Miller/ Diligent One
*Peter Villano/ He Who Makes
10/21/1984
Steve Greer/ Dancer
Dennis Walker/ Happy One
10/22/1983
Buster Andrews/ One Who Does Good Work
Steve Epton/ He Who Makes Others Happy
Ches Martin/ Trustworthy One
*Charles Partain/ Bear
Michael Stokes/ Companion
Andy Swords/ One Who Enjoys
Tim Williams/ High Minded One
10/24/1982
Tim Hunt / Teacher
James L. Johnson / Willing One
Art McCraw / Calm-Minded One
Tim Scott / Friendly One
Jody Tinsley / One Who Enjoys
Jimmy Worthy / Helpful One
John Worthy / One Who Can Be Trusted
10/25/1981
Billy Bagwell/ One Who Cares
Tracy Brock/ Modest One
Warren Hoster, Jr./ Elder
Warren Hoster III/ Cook
1980
Joe Black / Friendly One
David Dixon / Inquirer
Tim Dixon / Reliable One
Scott Madding / He Who Is Concerned
Lorin McCollough / Toiler
Harry Nicholson / Willing One
Mac McLean (received in Santee Lodge)
James O'Connor / Diligent One (received in Talidandaganu' Lodge)
04/16/1977
James Forrester/ Eagle
1976
Haskell Lollis
*Juan Ramos
1975
Walter Gerald (received in Santee Lodge 116)
Arthur Jayroe
1973
*David Peden
1972
Steve Walker/ Diligent One
6/23/1967
David Bowen/ Otter
1/10/1966
*Ted Dreibrodt/ One Who Aids (received in Echockotee Lodge 200)
6/25/1965
Bobby Bain/ Honest
1963
*Ben Edwards (received in Echockotee Lodge 200)
1962
*Ernie Bailey
6/09/1961
Ronnie Smith/ Fire Maker
James Ross/ Waterfall (received in Yustaga Lodge 385)
1960
Dr. Emerson Rabon/ Maker (received in Unali'Yi Lodge 236)
1955
Kirk Sullivan (first AKK Vigil recipient)