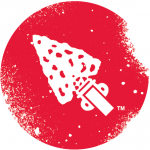 Good afternoon Chapter leader,
I hope this email finds you well! After a summer filled with inductions, it's now time to look ahead to the future with our newest brothers who have joined the circle. Moving forward, committees will have a strengthened role in the lodge and all youth members will be encouraged to join a committee they are interested in.
This will greatly aid in membership retention, as all members in the lodge will be able to actively contribute to the lodge's administration. While responsibilities will be very light on the committee for the Chapter representatives, each committee plays a vital service for the lodge.
Following our May ECM and bylaw revisions, the committees were reshaped. This year as you begin your first Chapter meetings, please begin asking each youth member in the Chapter which committees would interest them. Once they have chosen a committee they like, please direct them to email myself at: chief@akk185.org. I will then loop them in with the rest of their committee. The goal: have representation from each Chapter on each Committee. For example, if each Chapter has a representative on the Publications Committee, each Chapter will be featured routinely in the Little Carpenter.
The committees are outlined on this page of our website:
https://akk185.org/leadership/committees/
On another note, we are excited to announce that Chapter emails are now available (ex.: canupa@akk185.org). If you would like your own customized "@akk185.org" email (with Google Drive storage!), please email Web & Technology Committee Chairman Dylan Wilcox: ki4yvc@gmail.com
If you have any questions at all, please reach out. Let's continue to keep the Arrow aimed high, brothers! WWW
In the Spirit,
Matthew